Startup Digital Marketing Consultation
Price: Free
Duration: 30 Minute
Staffs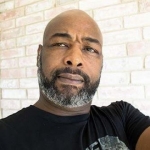 Covering The Bases and Developing Effective Strategies For Your Business
What You Should Be Prepared To Discuss:

 A discussion about your business and your goals for it.

What problem was your business created to offer solutions for?
Identifying Your Target Customer: Who is your target audience and what problem does your business solve for them?
Knowing these things helps us gather the information we need to offer suggestions for your situation later when we deliver our suggested recommendations to you. 
Whether you're a fresh new startup or you've been in business for awhile and you've been slow to warm up to digital marketing, this consultation could be enlightening for you. Let's see.